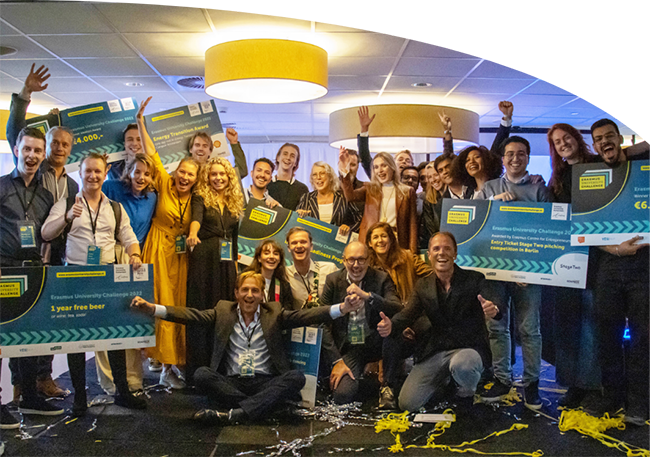 It's a wrap for the first
Erasmus University Challenge

!

WOW! We are still buzzing from the energy in the Excelsior Stadium on September 15th. Thank you to everyone involved - especially to all participants and finalists as well as partners, coaches, jury members and of course the amazing crowd!

CONGRATULATIONS to the winners of the category awards of the Erasmus University Challenge 2022: Minus & CO (Ideation) and OASYS NOW (Prototyping). VECTOR platform got the recognition of the audience in the form of the Audience Award – congrats! We also want to thank Shell for awarding team Minus & CO with the Energy Transition Award.

Last but not least, we want to thank the Erasmus University and Erasmus Enterprise for all of their hard work and dedication during the entire time.

In the past months, we went from 35 inspiring projects, to eight amazing finalists. We appreciate that so many students participated with their brilliant and innovative ideas - without your bright minds and ideas, there is no Erasmus University Challenge. We look forward to seeing you grow and wish you all the best in the future!

We will see you all next year!

Getting excited to participate in the Erasmus University Challenge 2023?

Register here!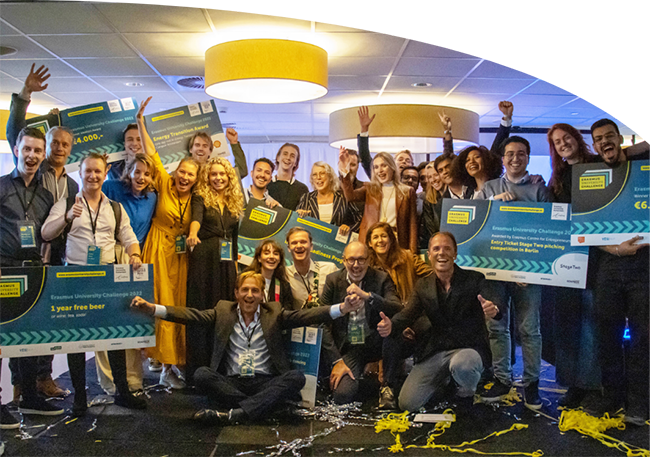 Congratulations

to all our winners!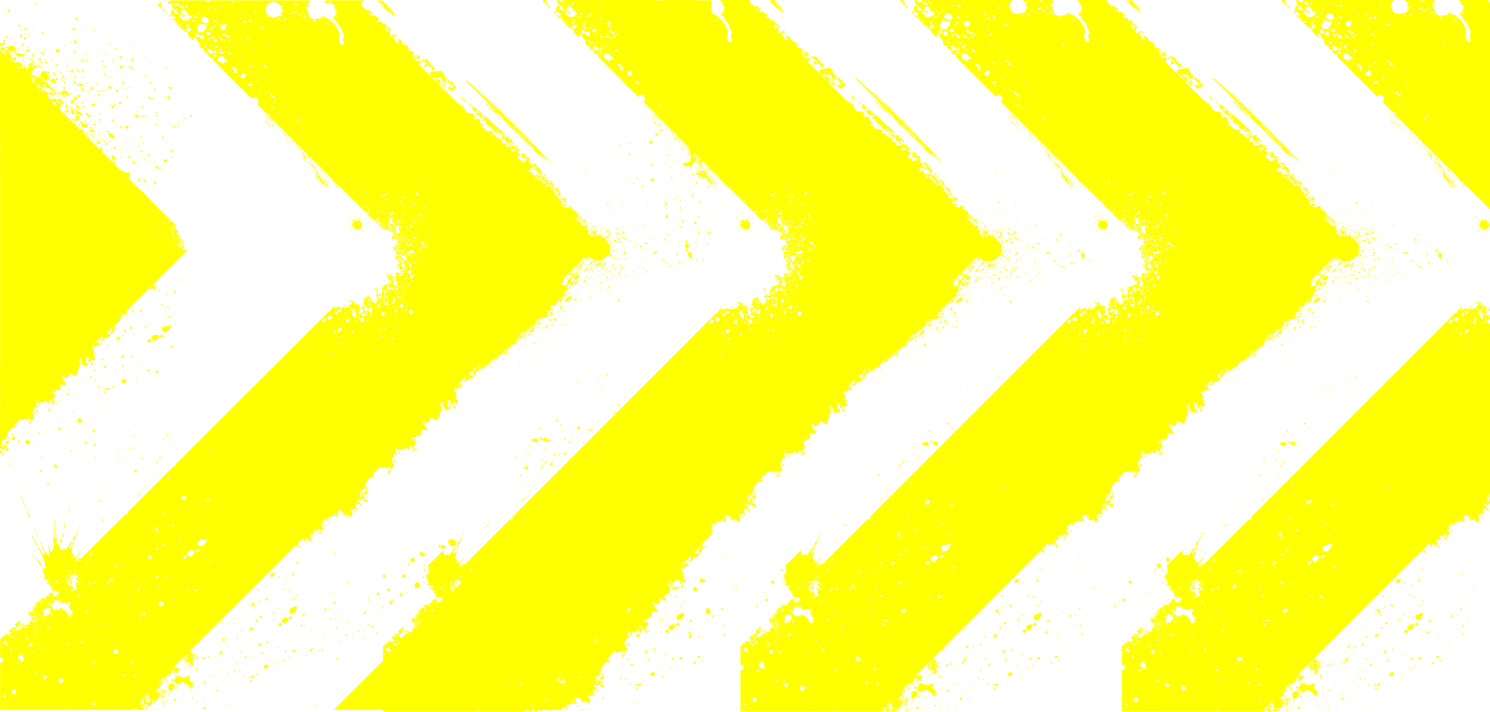 Why

should you participate?

Showcase your idea or startup and let your entrepreneurial journey begin!

Connect and interact with the network and attend workshops and fun events.

Grow both your idea or startup and yourself personally.

Achieve new insights, skills, connection and various prizes!

Business cases get inspired and help partners with their challenges.

Career and internship opportunities with our partner network.
Liesje Goldschmidt,
Head of Business Development Erasmus Enterprise University
Joining the first Erasmus University Challenge is a perfect way to kickstart your entrepreneurial journey. The program is full of workshops and ways to get to know yourself to bring you to the next level of doing business. The network of businesses and educational coaches will create lots of opportunities. And of course some music, good food and inspirational people will bring fun to the Erasmus University Challenge.
Partners of the Erasmus University Challenge